In a recent interview with Nuno Passadinhas, Fresh Products Director at Auchan Retail, Portugal, Italian Berry delved into the significance of the berry category for Auchan and its remarkable growth, with a particular focus on blueberries.
The insights provided by Passadinhas shed light on the evolving dynamics of this thriving segment in the Portuguese market and the changing consumer preferences.
A flourishing category
Nuno Passadinhas began by emphasizing the substantial importance of the berry category for Auchan. He noted that this category has gained great prominence and continues to grow steadily each year. This trend is not unique to Auchan; it is reflective of the entire Portuguese market.
As of now, berries (exluding strawberries) can account for up to 4% of total fruit sales, making them a vital component of Auchan's product offerings. This remarkable growth has been witnessed over the past five years, as the berry market has expanded from 2% to 4% of the overall fruit market.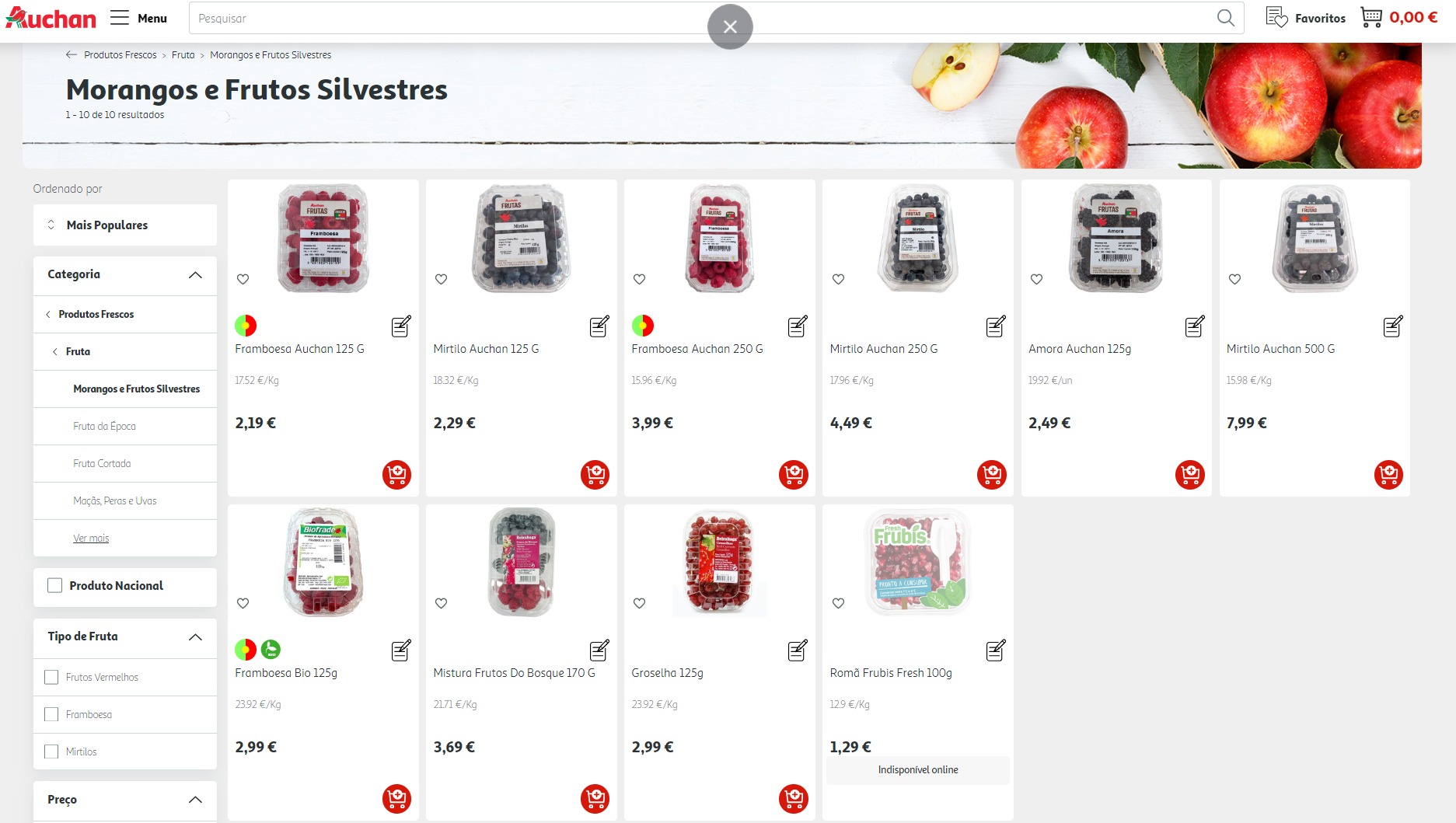 The online berry range at Auchan Portugal
Changing Formats
One noteworthy aspect of this evolution is the shift in packaging formats. While the 125-gram packages remain important and popular, there is a noticeable trend towards larger packaging options. Nuno Passadinhas stated that consumers are increasingly opting for 250-gram, 500-gram, and even 1-kilogram packaging (this format is mostly supplied by local growers).
This trend reflects a growing consumer preference for larger quantities, indicating that customers are not only buying berries more frequently but are also consuming larger quantities per purchase. In fact, Passadinhas pointed out that Portugal has demonstrated an impressive consumption rate, outpacing even countries renowned for their berry consumption, such as Italy.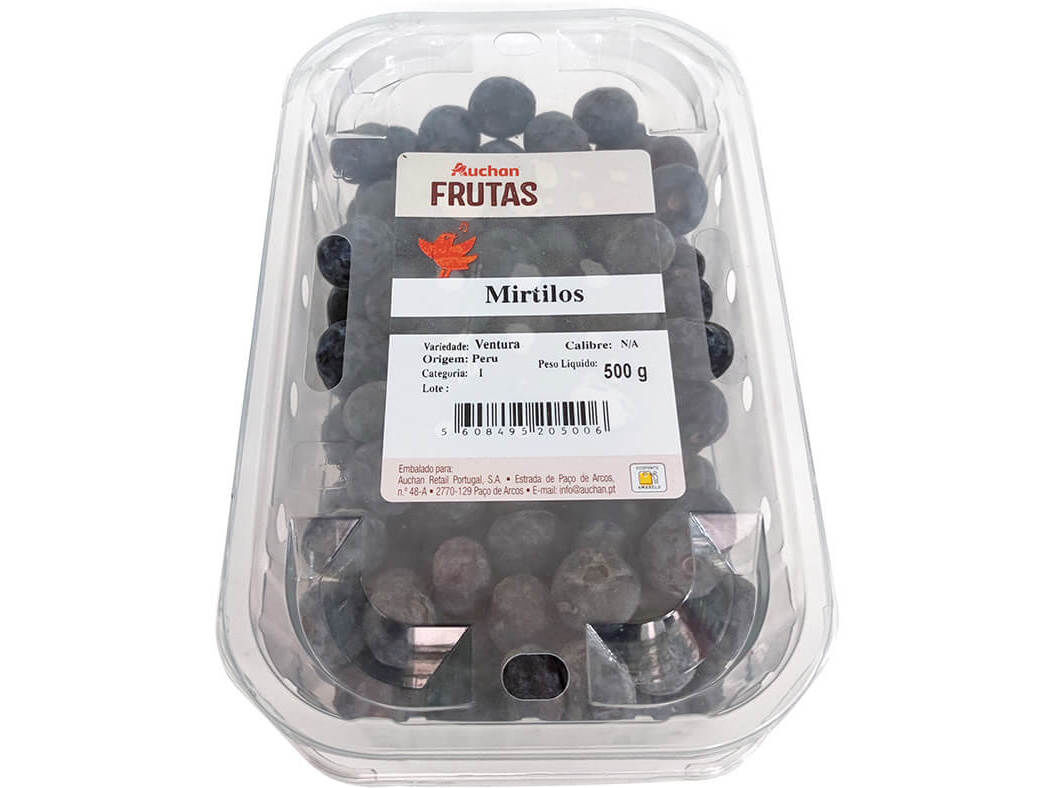 Blueberries in the 500g format as sold online by Auchan Portugal
Diverse Segmentation
Auchan Portugal has responded to the evolving consumer demands by implementing a segmentation strategy. Within their brand portfolio, they offer a variety of options tailored to different consumer preferences. Passadinhas explained that Auchan's approach includes three to four brands, each catering to specific market segments.
Their portfolio includes an organic brand, which stands out as a distinct offering, separate from the rest. Additionally, they provide different quality levels, in particular for fruit with a standard quality and the "Collection" brand for superior quality products.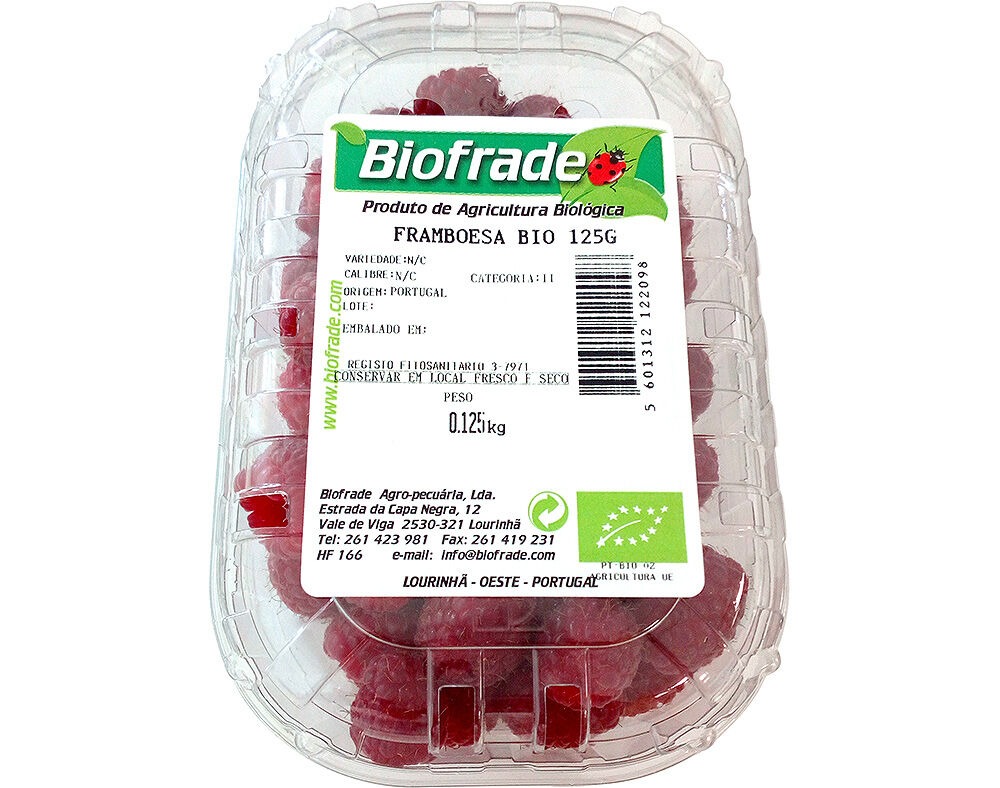 Organic raspberries as sold online by Auchan Portugal
Interestingly, the "Collection" brand presents a unique challenge. It is only introduced when Auchan identifies a product of exceptional quality. This underscores Auchan's commitment to offering the very best to its customers, a commitment that extends beyond mere marketing.
They only use the "Collection" brand when they genuinely believe the product deserves such recognition, which showcases Auchan's dedication to quality.
So far the local suppliers have not been in a position to guarantee a consistent level of high quality blueberries and the line has not started yet for these berries.
Furthermore, Auchan Portugal also actively supports local producers through a dedicated "local" brand. This initiative strengthens the bond between local communities and Auchan by sourcing products from producers situated within a 50-kilometer radius of any Auchan store in Portugal. Notably, Auchan views this as a partnership, with the stores actively promoting the products of these local producers.
The results are very positive and the local growers are gaining market shares.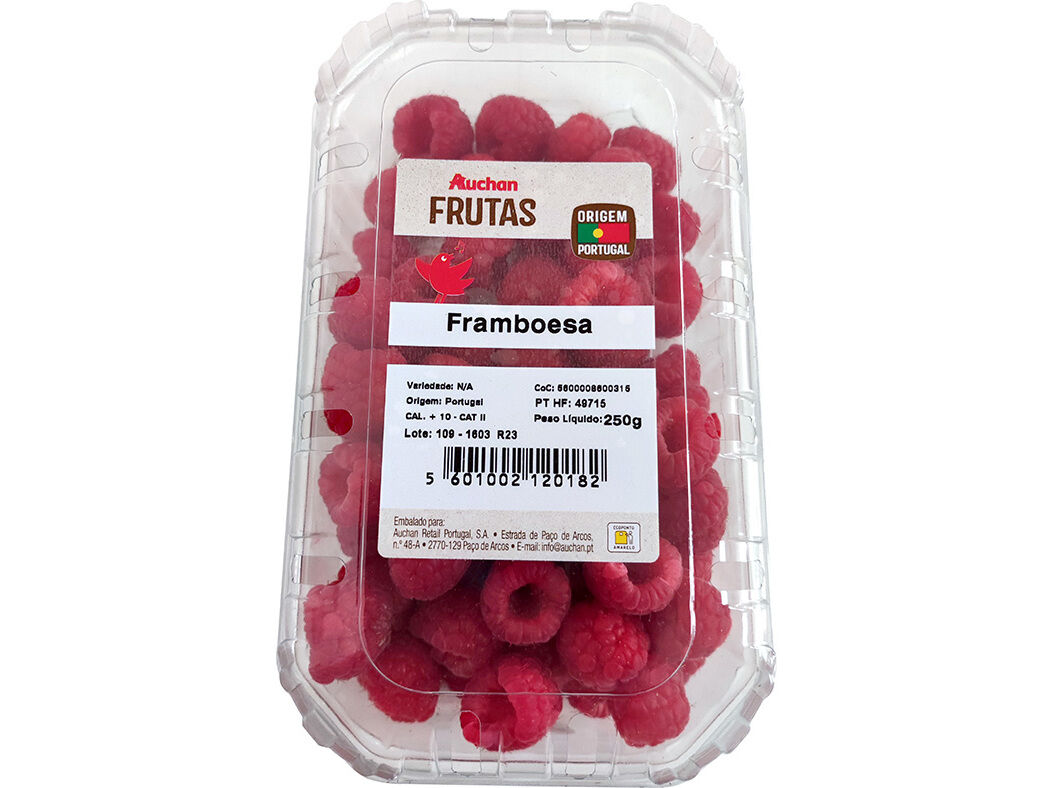 Raspberries "Portuguese Origin" as sold online by Auchan Portugal
In conclusion, Auchan Portugal's approach to the berry category exemplifies their adaptability to changing consumer preferences and their commitment to offering quality products. The impressive growth of the berry category, the transition to larger packaging formats, and their multi-tiered segmentation strategy all demonstrate Auchan's responsiveness to the ever-evolving needs of their customers.
With such dedication to quality and a finger on the pulse of consumer trends, Auchan Portugal continues to make significant strides in the highly competitive berry market.
---
Italian Berry - All rights reserved