Fall Creek has introduced a new blueberry selection named FCM14-057, which is part of the "Collection" program. The FCM14-057 variety has been evaluated in low-chill climates since 2014 and has been planted in trial fields throughout Peru, yielding very satisfactory results and characteristics.
"Among the most notable virtues of FCM14-057, its shelf life stands out, clearly surpassing other varieties. For the consumer, the overall experience is excellent, as it features large and firm fruits with excellent flavor," explained Julio Zavala, Commercial Manager of Fall Creek® Peru.
The production of the new variety begins at the start of the season, with an expected total yield of at least 20 tons per hectare for the second season.
"Even in this challenging year, we are excited about the results and potential of FCM14-057. Since the planting of our first no-chill variety, Ventura, in Peru, we have been committed to developing new and improved varieties for the region," emphasized Zavala.
"Today, we have numerous options in both the Fall Creek® Collection and Sekoya® programs, including BiancaBlue® 'FCM12-087,' AzraBlue™ 'FCM14-031,' SekoyaPop® 'FCM14-052,' and Sekoya Beauty® 'FCM12-097.' Now, FCM14-057 continues the development in that direction," he added.
For a farmer looking to replace Ventura, which has been particularly affected in this historic El Niño year in Peru, FCM14-057 represents a significant improvement in fruit quality during cold storage.
Furthermore, it is an attractive option for producers who wish to diversify their offerings with more recent varieties.
"It is undeniable that the entire sector, and this applies to the agricultural industry as a whole, is in a learning process regarding the behavior of new varieties in the face of climate change, so it is always a good idea to adopt various selections," emphasized the interviewee.
Constant Research and Development
As a company, Fall Creek® prioritizes research and development applied to blueberries, with the intention of adapting and responding agilely to changes in climate and the local and global market.
"After years of development and judging by the trials we have conducted in Peru, it is clear that FCM14-057 can meet the changing needs of growers. Unlike Biloxi, most of the fruits exceed 21 mm, and the texture after 30 days of cold storage is much better than that of Ventura.
Furthermore, in comparison to leading selections such as SekoyaPop® 'FCM14-052,' the new variety FCM14-057 is nearly as crispy, and the fruit size is nearly the same. Additionally, it has proven to be easily manageable during the establishment phase, which is always a challenging time for the producer," Zavala concluded.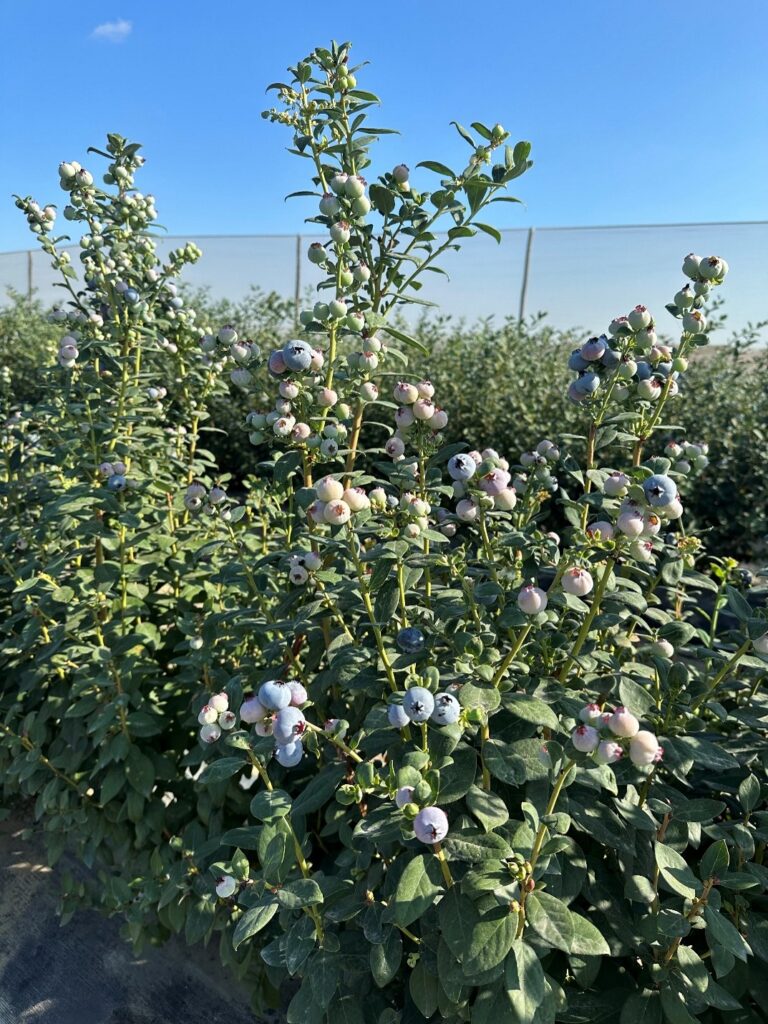 Source: Blueberries Consulting
---
Italian Berry - All rights reserved