Contemporaneamente alla firma dell'accordo commerciale aggiornato tra Stati Uniti, Canada e Messico (USMCA), il governo degli Stati Uniti si è impegnato a rispondere alle preoccupazioni del settore agricolo su alcuni prodotti di base. L'industria nazionale del mirtillo chiede al governo statunitense di indagare sull'impatto che tutte le importazioni di mirtilli hanno sulla produzione nazionale.
Soren Bjorn, presidente di Driscoll's of the Americas, spiega perché le barriere commerciali non risolverebbero le preoccupazioni dell'industria nazionale.
Nessuna fornitura in primavera e in autunno
"L'industria del mirtillo in tutto il mondo ha attraversato cambiamenti significativi nell'ultimo decennio", dice Bjorn. "Quando ho iniziato a guidare la divisione mirtilli di Driscoll 12 anni fa, gli Stati Uniti e il Canada hanno rifornito il mercato interno in estate, mentre il Cile e l'Argentina erano sul mercato durante l'inverno dell'emisfero nord. Dovevamo ancora trovare i rifornimenti in primavera e in autunno", ha aggiunto. "Dieci anni fa non c'era produzione di mirtilli in Perù e quasi nulla in Messico". Questo rappresentava una chiara opportunità di mercato.
Crescita della produzione in Messico e in Sudamerica
Da allora, il settore ha subito alcune importanti innovazioni. Lo sviluppo della genetica, l'aumento dei programmi di breeding pubblici e privati, le nuove tecnologie di produzione e la crescita sotto tunnel sono alcuni esempi degli investimenti effettuati. "Questi investimenti sono stati fatti in gran parte in paesi come il Cile, il Perù e il Messico", ha detto Bjorn. "Il governo peruviano ha persino aperto progetti idrici per portare l'acqua in aree che altrimenti non sarebbero state in grado di coltivare mirtilli". Come risultato di questi miglioramenti, la superficie coltivata e le rese per ettaro sono aumentate in modo significativo e la produzione di mirtilli ha visto una crescita massiccia nel giro di un decennio.
I consumi sono decuplicati
"Questo impulso alla produzione ha determinato un'esplosione della domanda", ha continuato Bjorn. Il consumo pro capite negli Stati Uniti è passato da 0.2 libbre 20 anni fa a 2 libbre pro capite oggi. Si tratta di un numero impressionante e di una grande vittoria sia per i coltivatori che per i consumatori, ma credo che ci sia spazio per far crescere il consumo fino ad almeno 4 libbre pro capite". Se il consumo di fragole è di 8 libbre pro capite, perché i mirtilli non potrebbero essere a 4?
Le barriere commerciali fermano l'innovazione
"Per l'industria nordamericana che continua a crescere, le barriere commerciali non saranno la soluzione", ha commentato Bjorn. Bloccherebbero l'innovazione, mentre l'aumento della produzione per ettaro e lo sviluppo di nuove varietà sono fondamentali per un'ulteriore crescita dell'offerta e della domanda.
In Perù, le rese di mirtilli sono comprese tra 18.000 e 20.000 libbre per acro (n.d.t. 20-22 tonnellate per ettaro), mentre la resa media in Florida e Georgia è di 4.000 – 5.000 libbre/acro (n.d.t. 4,5 – 5,5 tonnellate per ettaro).
"Non importa quante barriere commerciali vengano erette, la differenza di rendimento tra i paesi è troppo grande per rendere competitiva l'industria nazionale", ha detto. Alcuni coltivatori nazionali hanno investito in tunnel e stanno vedendo rendimenti più vicini alle 20.000 libbre/acro (n.d.t. 22 tonnellate per ettaro). "Questo tipo di innovazione è necessaria per diventare competitivi".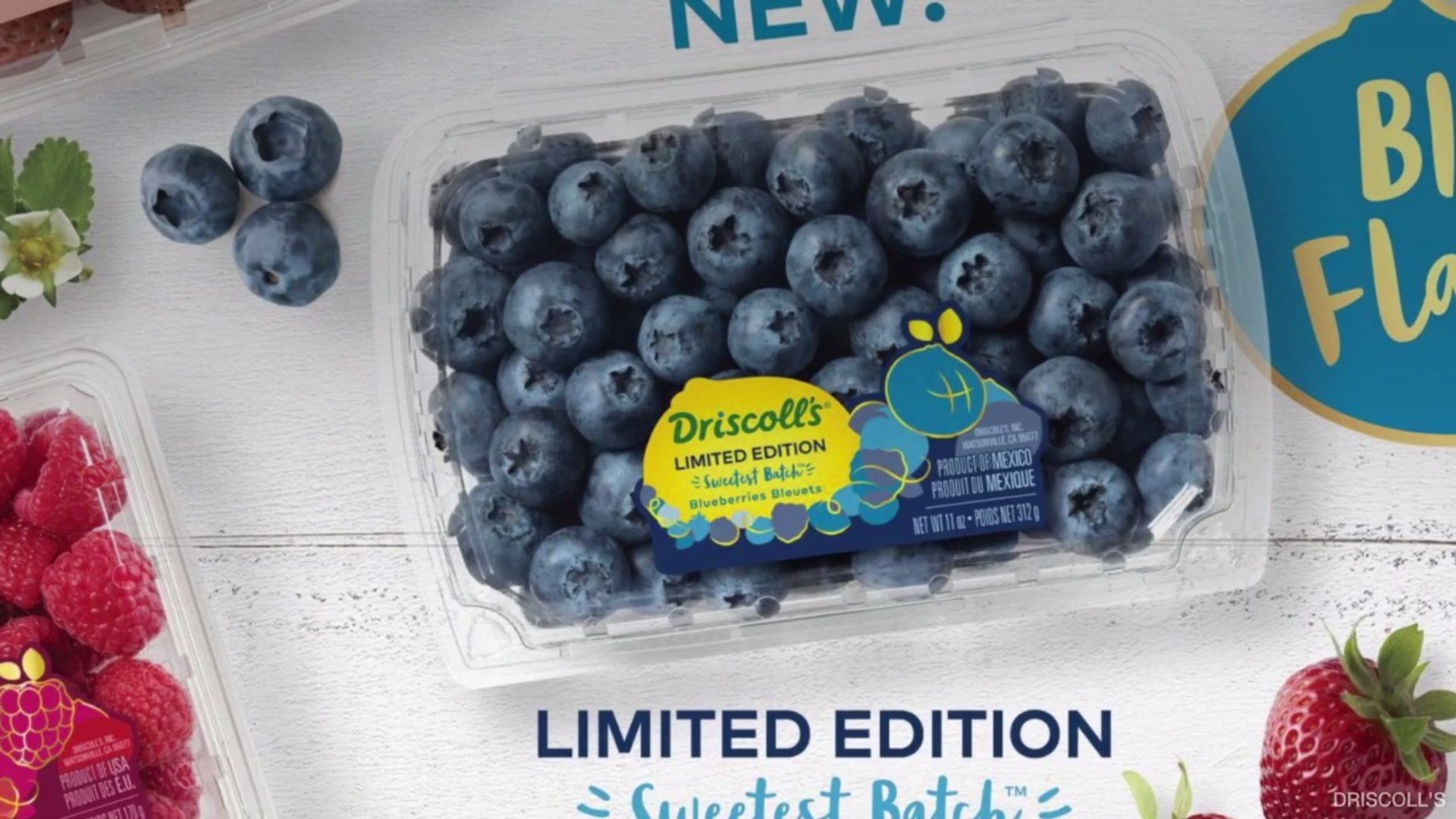 Nuove varietà
Dal punto di vista dei consumi, l'attenzione deve essere rivolta al miglioramento del prodotto. Anche se gli stati occidentali come Washington e l'Oregon hanno aumentato la produttività negli ultimi anni, alcune varietà più vecchie vengono ancora coltivate. "Anche se possono essere grandi produttori, mancano di gusto". Le varietà più nuove hanno un gusto migliore, con il risultato che i coltivatori ricevono un premio e i consumatori tornano a fare acquisti ripetuti. In Sud America,
Driscoll's lavora quasi esclusivamente con le nuove varietà del programma di breeding dell'azienda e il mercato premia la disponibilità di varietà premium. "La nostra varietà Arana è venduta con la speciale etichetta Sweetest Batch e le varietà super premium come queste ricevono dal 30 al 40 per cento in più di f.o.b.". Bjorn è fiducioso che i rivenditori del sud del mondo ricompenseranno le varietà coltivate localmente e di grande gusto con un premio.
Con l'obiettivo di migliorare il prodotto, c'è l'opportunità per l'industria nazionale di mantenere lo slancio del mirtillo.
Ti interessa Driscoll's?
Approfondisci con altri contenuti su Italian Berry!